The continued expansion Complete Detection Systems and Obsequio Group have seen up ramp up our recruitment campaign as we seek out engineers to service our geographically-dispersed and sector-diverse client list and with salary and benefits cited by global research as the most important factors would-be employees look for when job hunting, the company's virtual job application postbag is bulging.
The research, carried out by insight consultancy Kantar and multinational HR firm Randstad in 2021, showed that globally 62% of job hunters cited salary and benefits as their number one motivator. This was followed, at 58%, by work-life balance, 56% job security, 55% a pleasant work atmosphere and 49% career progression.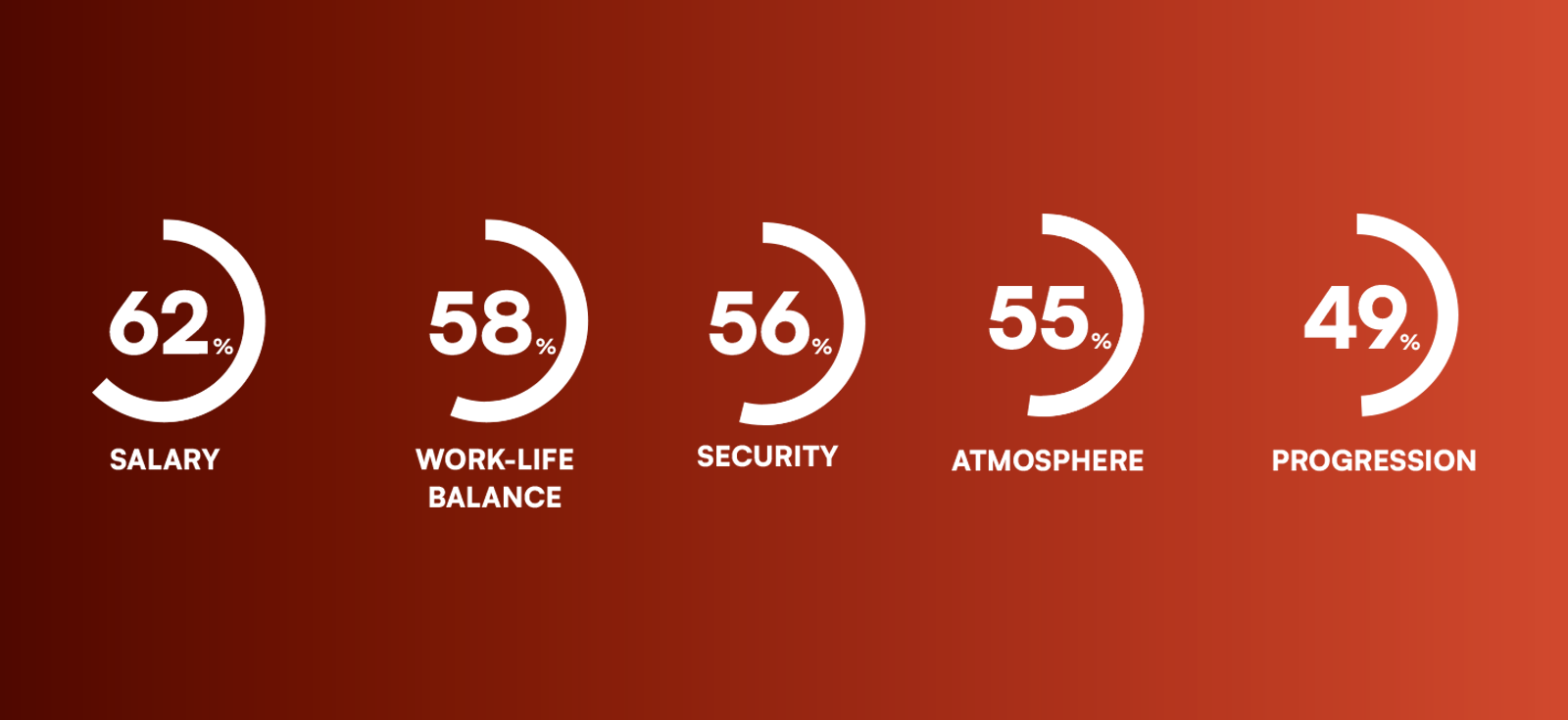 CDS resourcing and retention manager Aleesha Heathcote, who is leading the charge torecruit more engineers said: "We offer all five of the attributes job seekers are looking for, which means our applicants have found Complete Detection Systems compensation very competitive within the industry."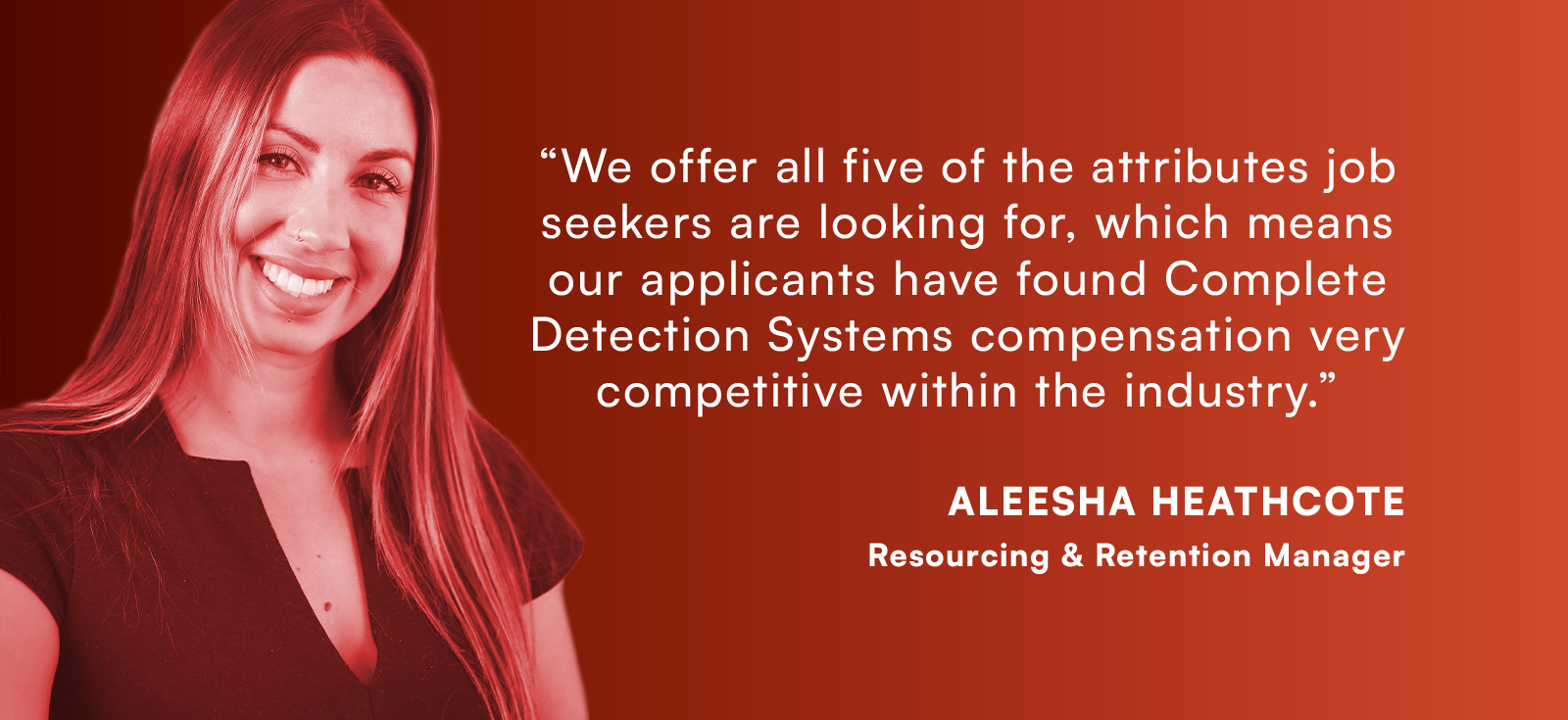 "One of the elements which is proving particularly attractive to would-be colleagues and to our existing team is the benefits package we offer. Door-to-door travel for our engineers is quite an unusual one, as some companies don't take the extra travel time into consideration.
"There is plenty of opportunity for overtime and, as well as the colleagues being able to use company vehicles for their own private use, their partners can also do so. In addition to the annual 25 days holiday – 33 including bank holidays – we do offer the chance for colleaguesto buy or sell five days of their entitlement once they've finished their probationary period. And we have a package of discounts for use in restaurants, shops and supermarkets.
"Job security was another factor cited in the global research as a key motivator – and we offer training to help our colleagues progress up the career ladder. A pleasant work atmosphere came in at number four – and we have a great work culture here, with plenty of social events out of work hours. We're a really friendly team."
And the mental health and wellbeing of every colleague is highly valued too – with a number of CDS colleagues recently undertaking mental health first aid training to become the company's official mental health first aiders.
Aleesha is also keen to increase the stable of female engineers and apprentices.
One of CDS' existing service engineers, Grace McDonald, was nominated for Apprentice of the Year at the British Security Awards during her apprenticeship.
She finds working with CDS immensely satisfying, is passionate about her work, an advocate for more women to join the industry.
"I was really fortunate to have stumbled across the fire alarm industry while unhappy in an office job, and just found it clicked with me and presented a career path I was really eager to follow.
"A trade isn't just for blokes. We are more than capable of doing any job we put our mind to. Our gender doesn't define us, so why let it because we don't fit the stereotype for a role. It's time to get more 'tradey ladies' into a variety of industries and break that stereotype, because you know what? We are girls that can."
The company's expansion saw it move into a new, much bigger, HQ last summer which provides twice as much desk space for the growing workforce.
The Obsequio Group has steadily expanded its services and its geographical reach since August 2020 under a 'buy-and-build' strategy aimed at offering facilities managers a broad range of compliance services across the UK.
These include the acquisition of fire safety and compliance technology specialist Drax 360,water and energy consultancy Genex and security services specialist APS.
In addition to its new Leicester head office, the wider company has offices in Durham, Harrogate, Monmouthshire, Manchester and Middlesex.
Clients include some of the UK's largest universities, NHS health trusts, numerous local authorities and public sector organisations, industrial property giants, logistics operators and student accommodation providers.
Find out about our current vacancies here.