CDS has installed a staggering 12 km of pipework into a half a million square foot Midlands logistics warehouse as part of a massive, all-inclusive design and installation project.
The key challenge for the CDS team was to create a system which would combine compliance with practicality, enabling easy access for safety engineers carrying out bi-annual maintenance.
And with 484,000 sq ft to cover and a building height of 65 ft an aspiration system was the only answer.
CDS projects manager Michael Barkham explained: "The scale of the project was immense. The main challenge with a site like this is to install a compliant system while making it practical to maintain. Due to the height of the building, combined with all the racking and automation below we needed to install a system which wouldn't become inaccessible. The perfect solution was to use an aspiration system which incorporates manual blow -through valves for ease of cleaning.
CDS' brief was to design, supply, install, commission and verify a fire alarm system which complied with BS5839-1 2017.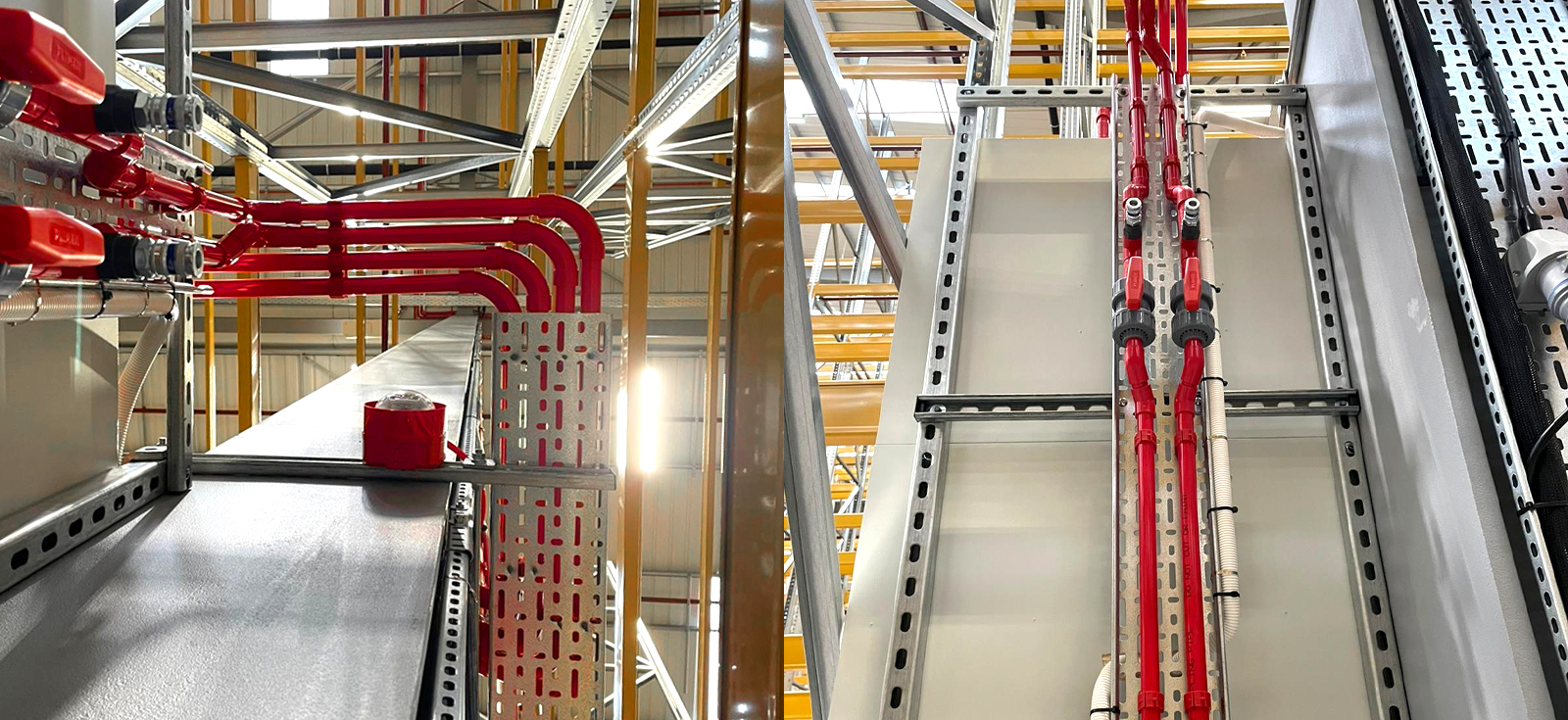 The team created a four-panel network complete with one repeater panel, installing 12,000m of pipework throughout the building across three mezzanines and the warehouse roof area, with manual blow-through and isolation valves for ease of maintenance.
All fire alarm equipment – control panels along with smoke detectors, heat detectors, manual call points, interfaces and sounders – was manufactured by Gent, for which CDS is an Elite Technology Centre.
The team used Wagner fire sampling equipment – a smoke detection system which constantly draws air through a pipe and samples it for smoke. This independent system was interfaced onto the fire alarm system to ensure both fire detection and fire sampling elements can signal to each other.
CDS has a 30-plus-year track record of designing, installing, commissioning and maintaining supplying fire detection and life safety systems in the warehousing sector. It has worked with many of the biggest names in the UK including kings of the vegan sausage roll, Greggs. whose 66,000 sq ft bakery in Wiltshire supplies some of the company's 2,300 stores nationwide.