Fire detection and life safety specialist CDS and the National Union of Students are raising awareness of the dangers of 'new' fire hazards caused by e-scooters, e-bikes and e-cigarettes during Student Fire Safety Week this week.
CDS is drawing attention to various hazards which can cause fires via a range of downloadable posters which can be displayed in the communal areas of halls of residence and student accommodation across the UK during the week, which runs from September 26.
The messages will also be shared on CDS' social media channels as well as those run by the NUS and student discount card specialist Totum.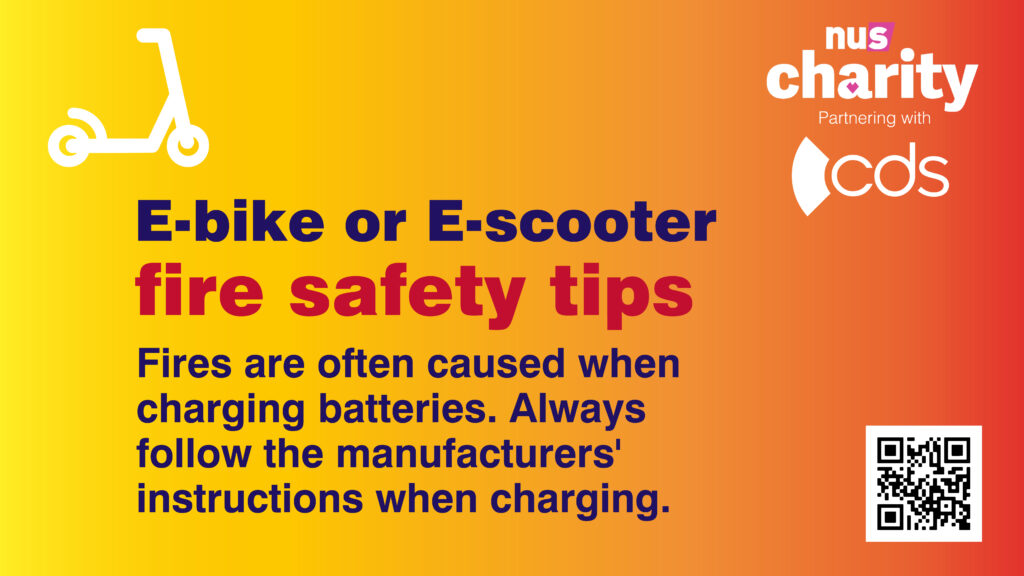 This is the first time CDS, which has been specifying fire safety systems for student accommodation providers for three decades,  and the NUS have focused on the dangers presented by 'new' fire hazards caused by faulty battery chargers and devices.
Campaign champion, CDS national sales manager Sophie Kelly, says the posters could save lives.
"The rise in smoking e-cigarettes and the popularity of e-scooters sadly means we are seeing some pretty horrific fires breaking out. The general perception is that fires are caused by naked flames – things like leaving the chip pan on or smoking in bed. So we in the industry really need to raise awareness of the very real dangers presented by electrical devices such as the batteries in e-scooters and e-cigarettes. Only a few weeks ago one student accommodation provider told us about a fire in a bin store which had been caused by an overheating battery in an e-scooter. They are now planning to install a fire detection system in there to prevent this sort of thing recurring.
"Each poster points to a different danger. For example, while dropping an e-cigarette on a bed won't cause a fire, an overheated battery or using a faulty charger for it could. The same applies to e-scooters and e-bikes. And care needs to be taken with other electrical devices too. Using counterfeit cables and leaving items charging overnight can also cause fires."
As well as the 'new' hazards, the posters also remind students of the more traditional dangers – such as smoking and candles or leaving cooking pans unattended.